Thorough cleaning of precision screens
As a manufacturer and system supplier kolb provides for the cleaning of printer screens the complete process from a single source: including machinery, accessories, cleaners and specially applied software controlled fully automated electronic processes.
Optimal screen cleaning is a must in electronics and solar industry to assure reproducible quality and low production rejects. Residues and contamination from SMT-adhesives and SMD-paste on stencils and screens particularly in the apertures lead to printing mistakes in PCB assembly manufacturing or to malfunctions of the final product.
With this particular process also misprints (misprinted bare boards) as well as solder frames and solder carriers can be cleaned from solder pastes, conductive adhesives, SMT adhesives, flux, oil, dust or grease.
A couple of decisive questions have to be answered when designing a process consisting of machine, detergent and reproducible process control:
Can the process effectively and material conserving clean fine and ultra fine-pitch apertures?
What exact contaminations need to be cleaned now and in a foreseeable future?
Can the process clean dry/older and fresh contaminations?
Is the whole process environmentally safe and compliant?
What is the total cost of ownership (investment, operating cost, maintenace time/downtime)?
Suitable cleaning systems
---
---
---
---
---
---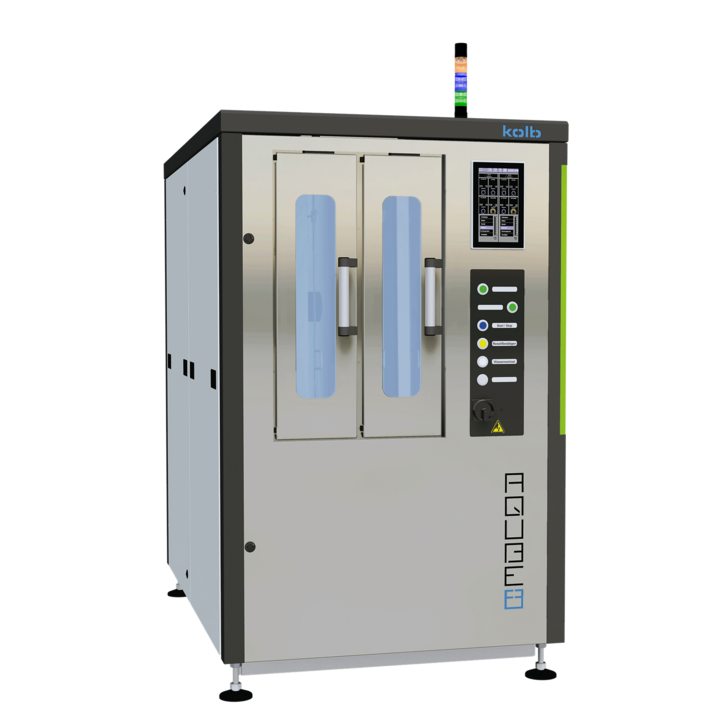 Capacity: 2 Stencils, screens, carriers up to 900 x 800 mm (35" x 32") in two separate process chambers
Fully automatic 4step process: cleaning, MediumWipe
®
, rinsing and CWA
®
supercharger drying
Cleans stencils, screens, PumpPrint stencils, misprints from SMD adhesive, SMD paste, flux, oil, dust, grease
more about AQUBE® MV8 sTWIN
---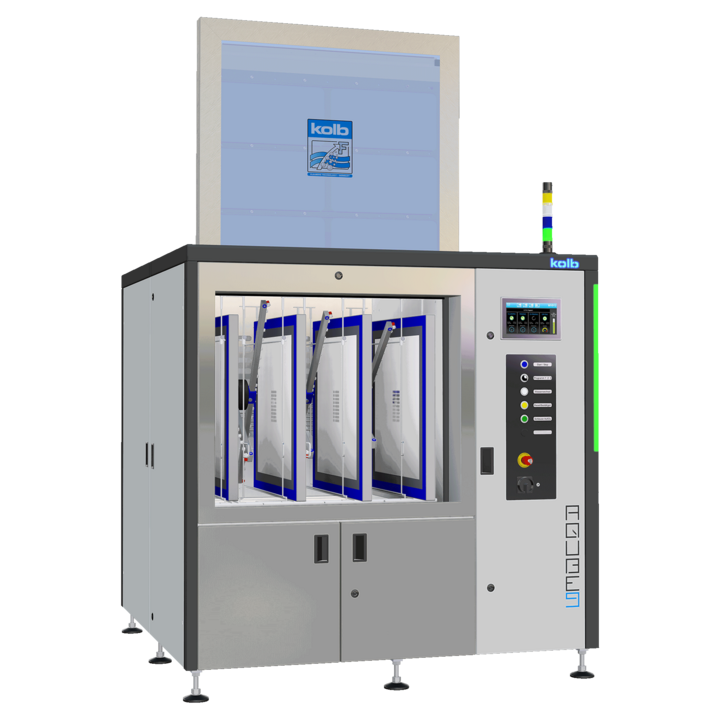 Capacity: 4 screens / stencils / carriers up to 940 x 800 x 50 mm (37" x 31.5" x 2")
Vertical eightfold spray rotors, CWA
®
supercharger compression drying
Relative cycle time: 4 minutes per stencil
Process chamber dimensions: W 970 • D 955 • H 900 mm (W 38.18" • D 37.59" • H 35.43")
more about AQUBE® MV9 QUAD