PSE L series
Economy systems for fine cleaning of assembled PCBs and hybrids
The economy systems of the kolb PSE L series are especially designed to offer process safe basic fine cleaning for PCBs, SiPs, HDI boards, hybrids and misprints from contaminations such as fluxes, rosin, resin, copper, Cu oxide and aggressive solder-support substances. PSE L systems clean up to 830 (19 m²) eurocards in four variable horizontal drawer baskets (relative cleaning time per board: approx. 8 seconds).
The systems with two (PSE LH5, PSE LH7) or three (PSE LX7) tanks and three circuits and a fully automatic up to 5step process (1. Cleaning, 2. MediumWipe®, 3. Rinsing (tap water), 4. DI-rinsing with continuous DI-water processing, 5. Drying) are extremely compact and energy saving.
---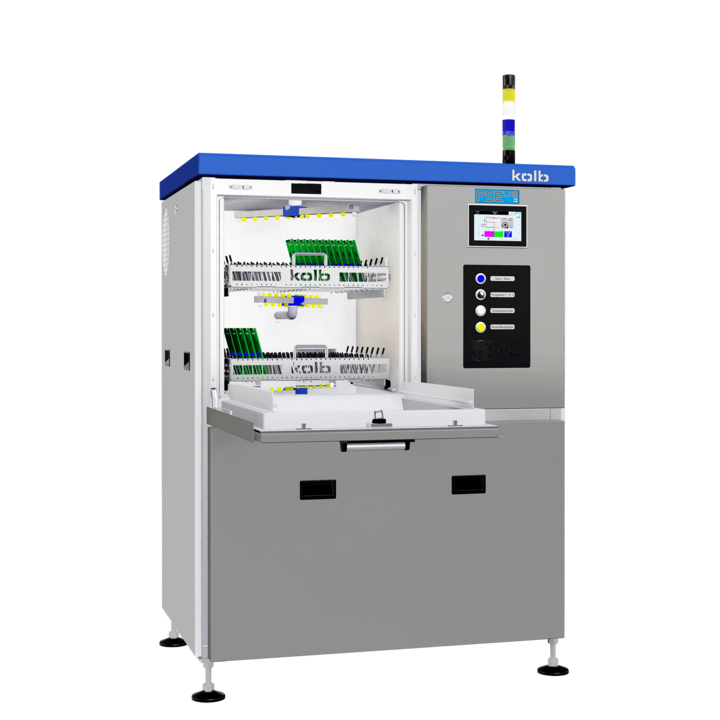 Capacity: up to 176 (2.8 m² / (30 ft²) eurocards in up to two variable drawer baskets
Horizontal up to fourfold spray rotors, VMH
®
-Turbo evaporative drying
Process chamber dimensions: W 540 • D 590 • H 570 mm
more about PSE LH5
---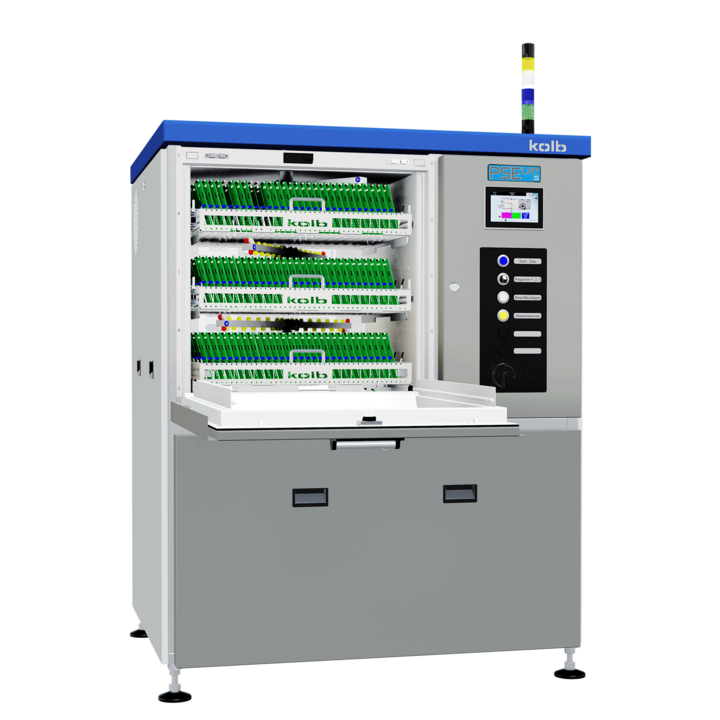 Capacity: up to 540 (8.6 m² / 92.5 ft²) eurocards in up to three variable drawer baskets
Horizontal up to sixfold spray rotors, VMH
®
-Turbo evaporative drying
Process chamber dimensions: W 700 • D 720 • H 710 mm (W 27.55" • D 28.34" • H 27.95")
more about PSE LH7