Cleaning of solder pallets
As a manufacturer and system supplier kolb provides for the cleaning of solder pallets the complete process from a single source: including machinery, accessories, detergents and specially applied software controlled, fully automated electronic processes.
An important element of process stability in electronics manufacturing is maintenance cleaning. Solder pallets, frames, carriers, masks as well as condensate traps, filters, coolers, reflow ovens, wave soldering systems - all these components and parts must be thoroughly cleaned on a regular basis to ensure process stability.
The main task here is the removal of burnt-in fluxes as well as the removal of rosin from solder masks, solder frames and carriers. Preferably, cleaning is carried out with fully automatic cleaning systems and environmentally friendly, water-based detergents.
Suitable cleaning systems
---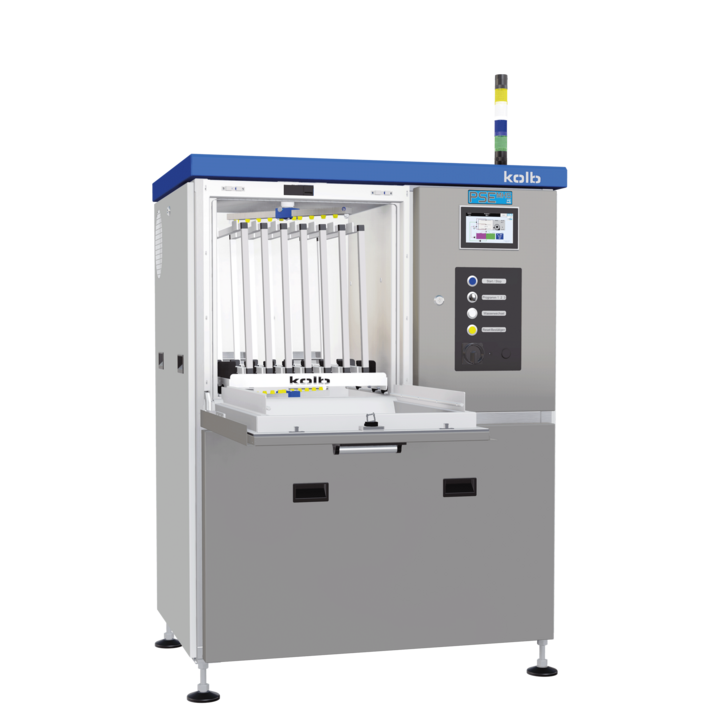 Capacity: 7 carriers up to 480 x 430 mm (19" x 17"), boxes / racks up to 540 x 590 x 570 mm or up to two drawer baskets for small parts, filters etc.
Horizontal spray rotor system, VMH
®
-Turbo evaporative drying
Process chamber dimensions: W 540 • D 590 • H 570 mm (W 21.25" • D 23.22" • H 22.44")
more about PSE MH5
---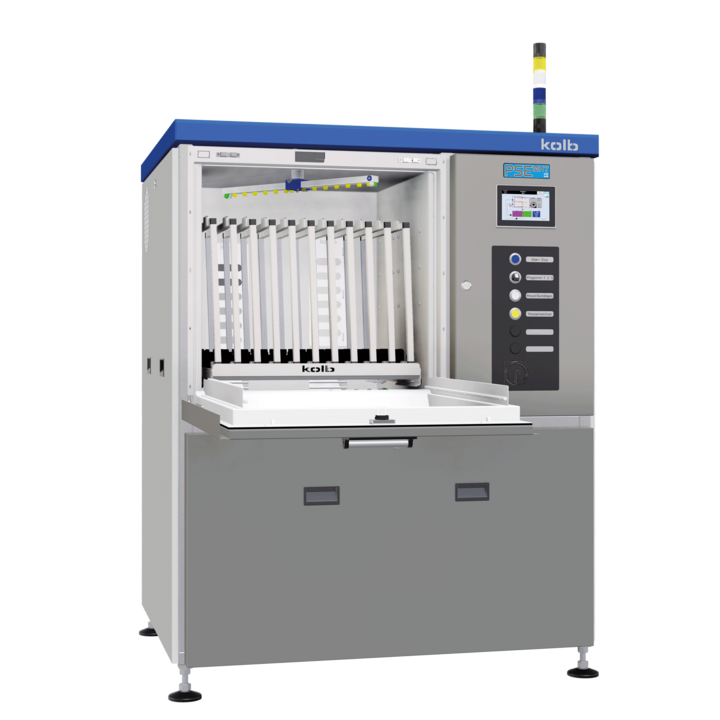 Capacity: 11 carriers up to 670 x 640 mm (26" x 25"), boxes / racks up to 700 x 720 x 710 mm or up to three drawer baskets for small parts, filters etc.
Horizontal spray rotor system, VMH
®
-Turbo evaporative drying
Process chamber dimensions: W 700 • D 720 • H 710 mm (W 27.55" • D 28.34" • H 27.95")
more about PSE MH7