Cleaning tasks and processes in the electronics producing industry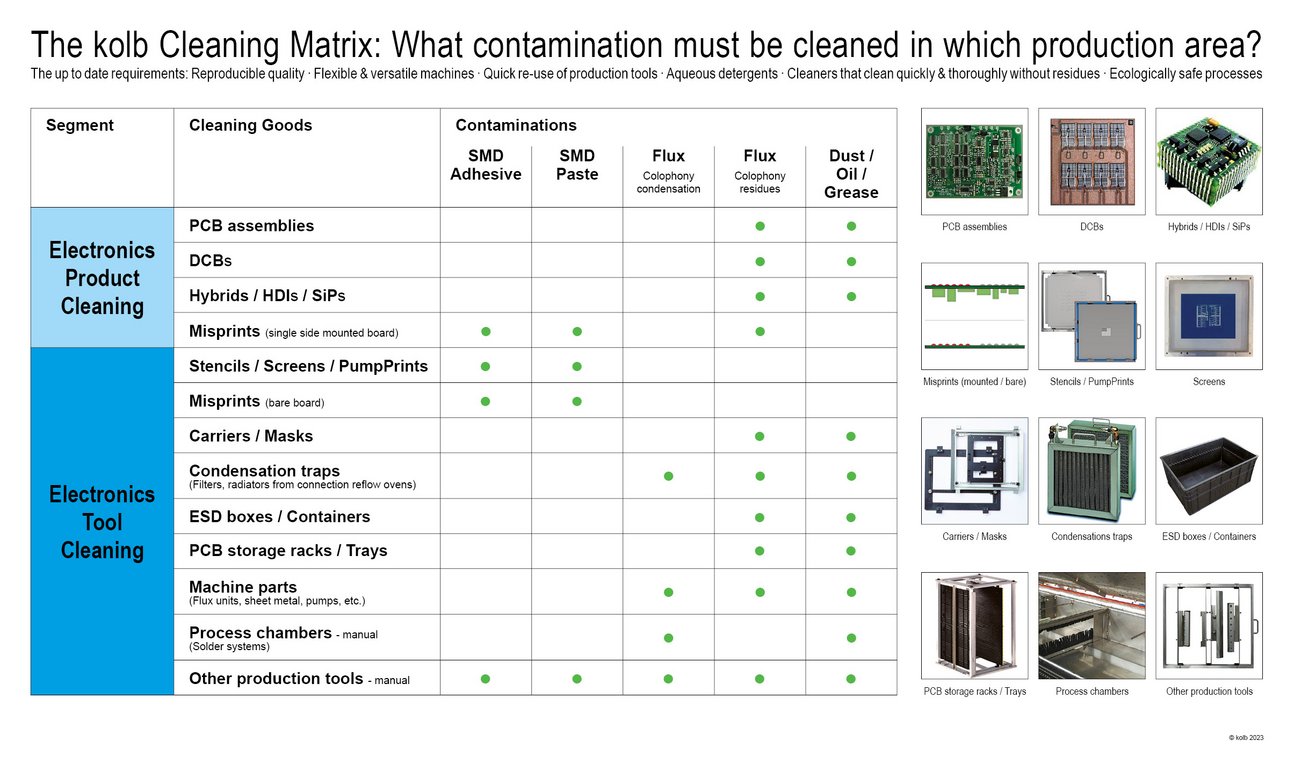 Cleaning in the electronics producing industry describes a process, which will turn out to be the more complex the more demanding the parts-to-clean will be. Yet already with maintenance cleaning, the cleaning of equipment in production, such as solder frames and solder carriers, fluxer units, heat exchangers, spatulas and squeegees different chemical compositions of adhesive, paste, PCB material or the individual production environment (machine characteristics, temperatures, humidity) may influence results significantly.
Latest in fine and ultra fine cleaning, the thorough and frequent cleaning of complex and highly integrated PCB assemblies, substrates or hybrids, a reliable, stable and reproducible cleaning process is often a well tuned interaction of obvious as well as invisible small details. Not only the cleaning machine, the cleaning chemistry and the product to clean are crucial for the perfect result. Already a small change in the metal alloy of a stencil, the tiniest modification of ingredients of a paste, adhesive and flux or a changing lime content of rinse water may often have significant impact on the success or failure of the whole cleaning process – only to name but a few of the often invisible details which always need to be considered.
kolb Cleaning Technology as a provider of complete solutions has been dealing with these varied issues for more than 35 years. Our cleaning systems and the cleaning detergents we develop are the result of a permanent analysis of the most complex requirement scenarios, so that we can provide for each process the most qualified machine configuration, the best suitable cleaning chemistry and the most efficient process program.